Pictures: living rooms in Scandinavian style
Author: Akita
Scandinavian style for a long time not give up their positions and, it seems, will long remain at the peak of popularity. We offer you to look at how it is used by Western designers, for example, those living rooms.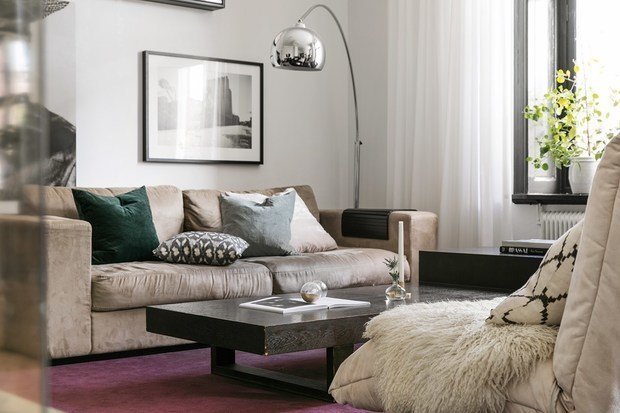 Window frames painted in black, added dressers, desks and shelves to match.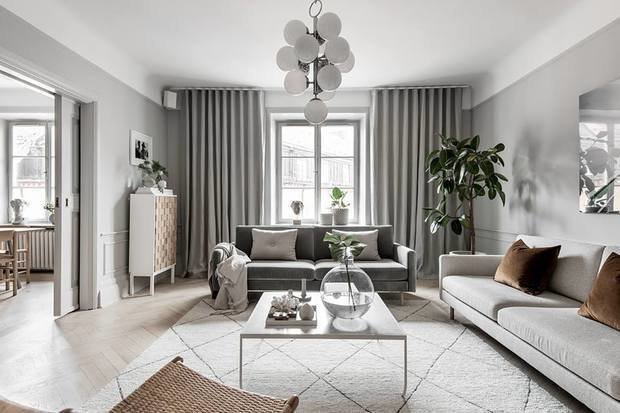 This interior has developed thanks to the diversified one objects against the muted gray and white palette.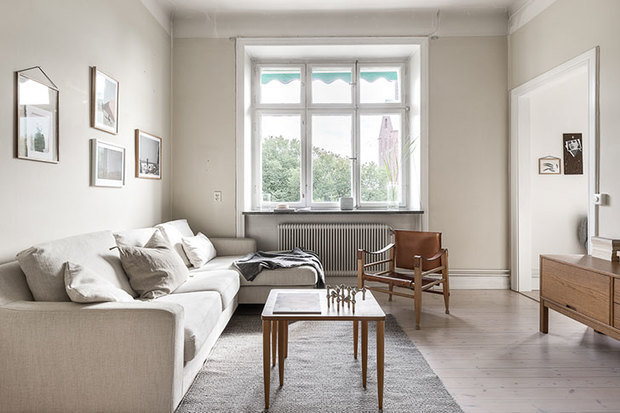 The whole palette of this interior is built on sand, ochre and wood tones.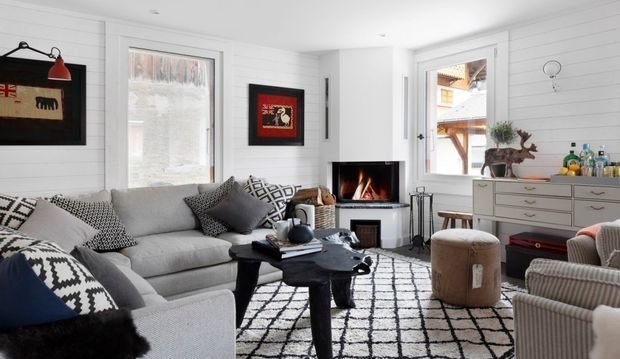 This Chalet in Switzerland, living together with a kitchen and small dining area.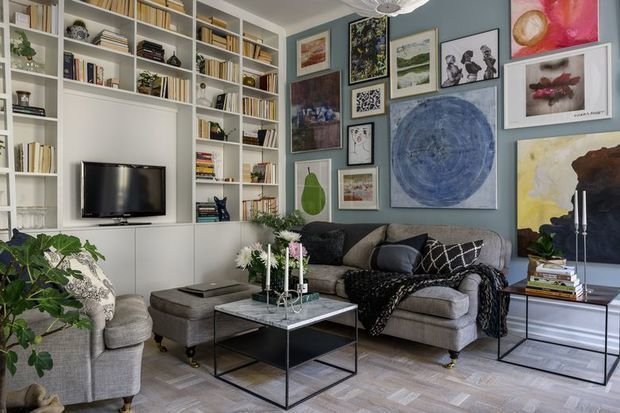 In this room placed a sofa set with a wide Ottoman.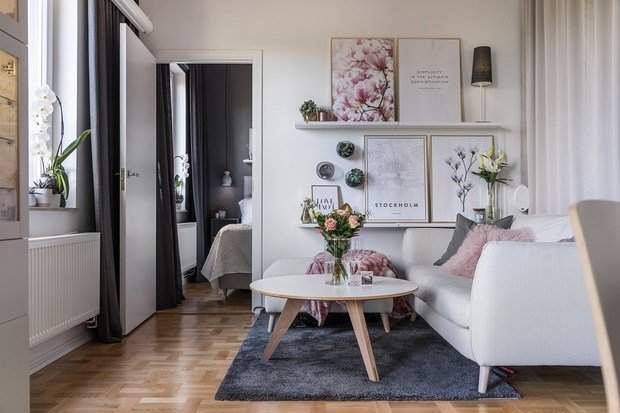 The wall behind the sofa draped with fabric sand color, and the illusion that the drapery there are other rooms.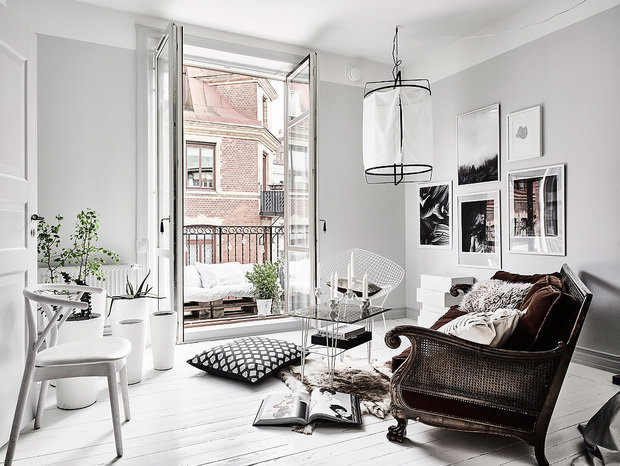 To equip the small living area, sofa unfurled diagonally to the window behind him is a bed.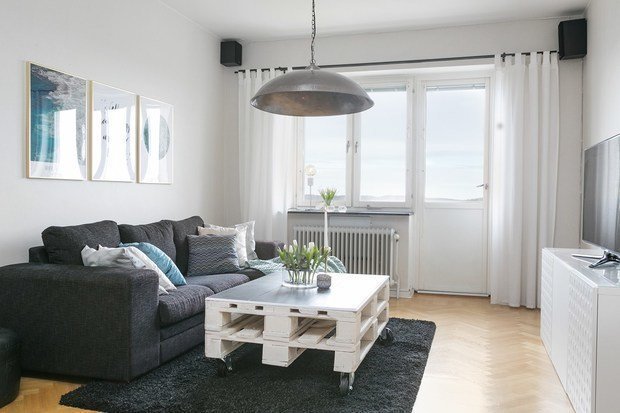 Although the basis of the interior was taken tranquil Scandinavian style, ready space was bright and unpredictable.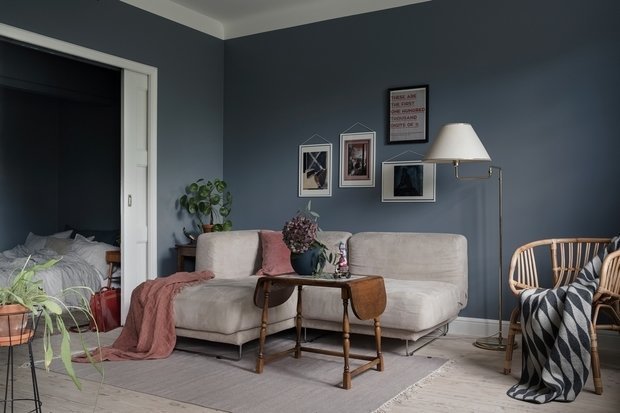 The walls of the living room and bedrooms painted in blue. This shade – St. Pauls Blue – love Scandinavian designers.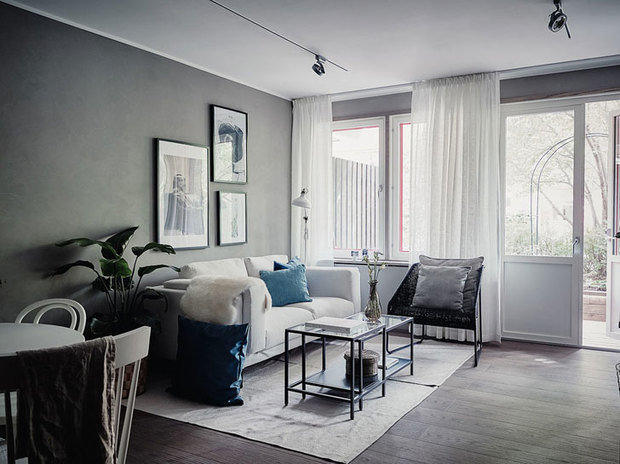 Shades of blue in textiles the living room reveals the wide range of textures: velvety and silk mixed with linen.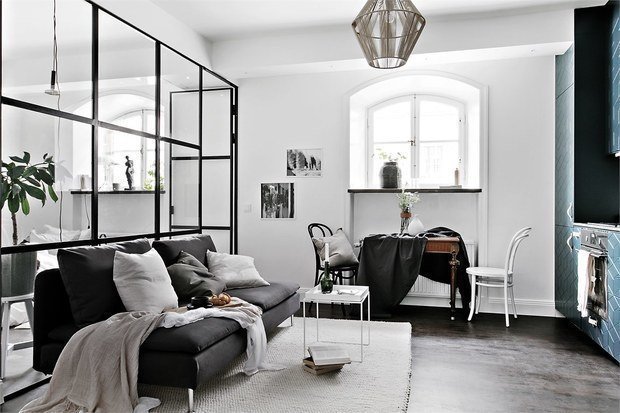 The wall of glass lets light through and gives the space the right rhythm.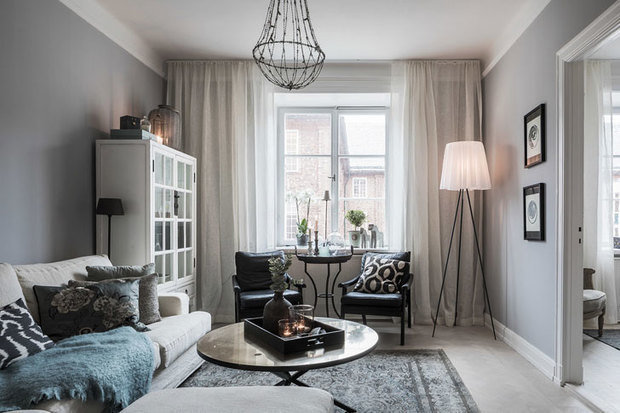 When enough natural light into the main interior palette, we can safely include any color.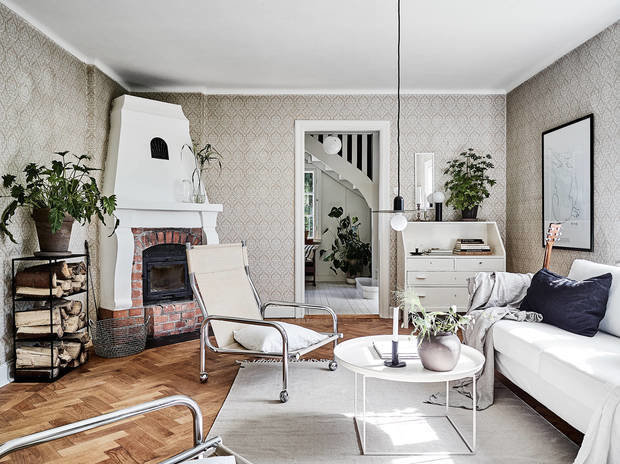 The heart of this home is the perfectly preserved wood-burning stove in the living room.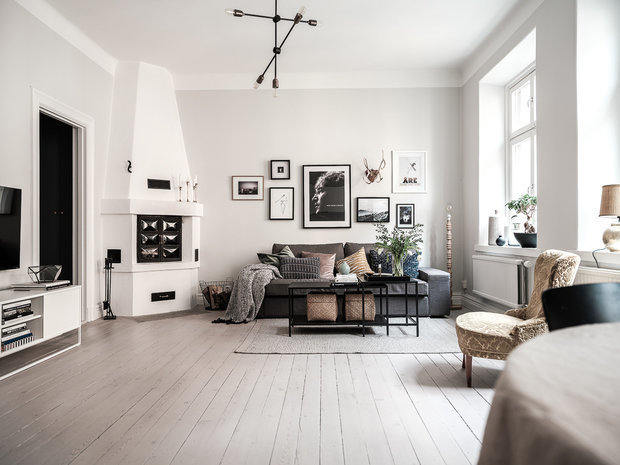 The main role in this interior is a large fireplace.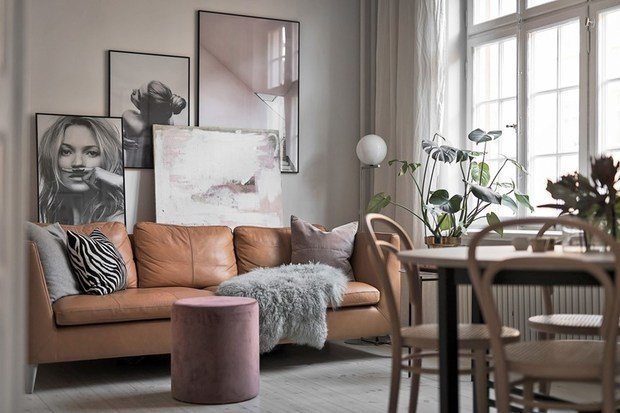 Classic Scandinavian style: solid trim, graphic, lighting, textiles on the Windows to match the walls and bentwood chairs.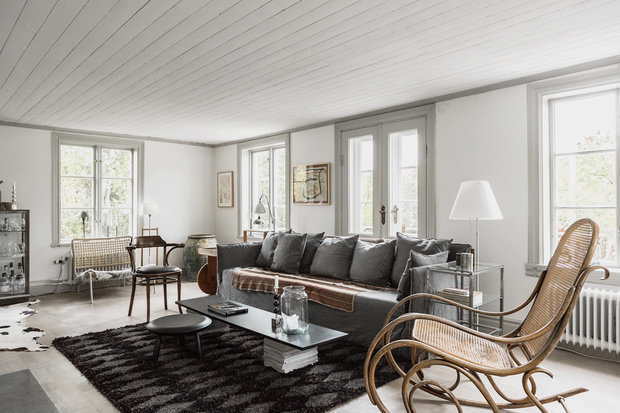 The appearance of the renovated bicentennial of the house suggested, on what range to stay in, making an interior.
Modern furniture, lighting and textiles complement an elegant vintage cabinets with marble countertops.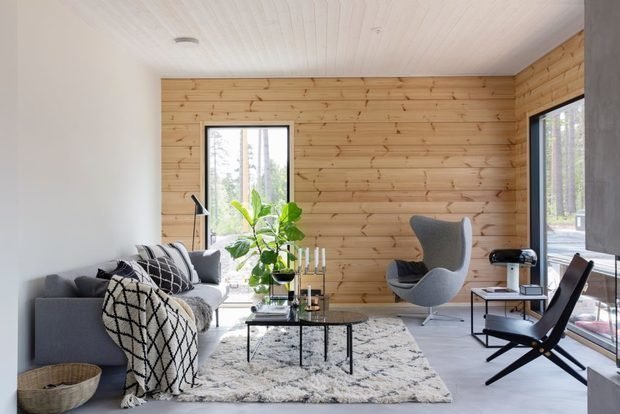 Here is a little decor, but the dense shades and uneven concrete texture give the interior character and identity.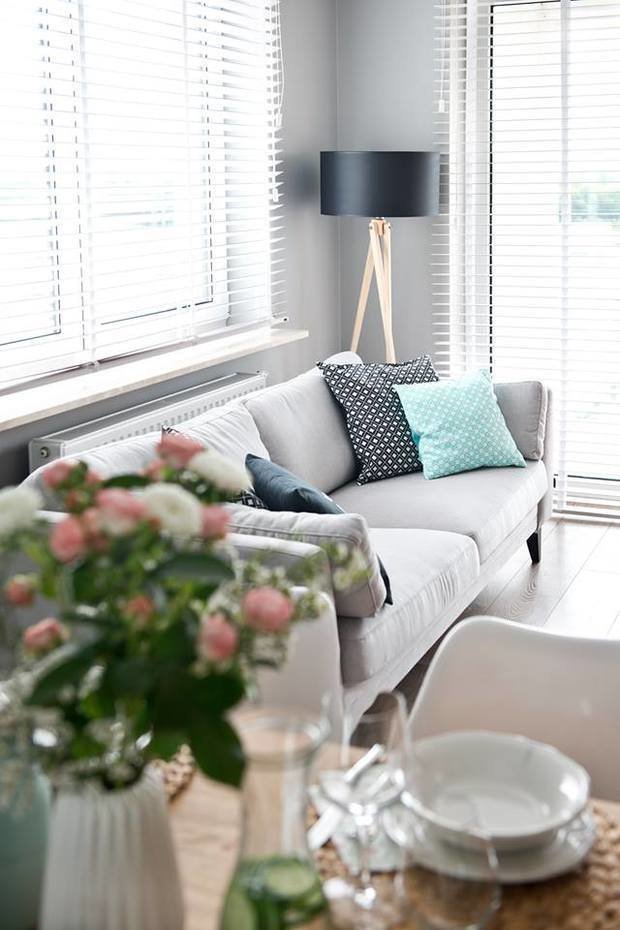 The interior of this apartment was designed for adherents of modern style – the Polish team Shoko Design.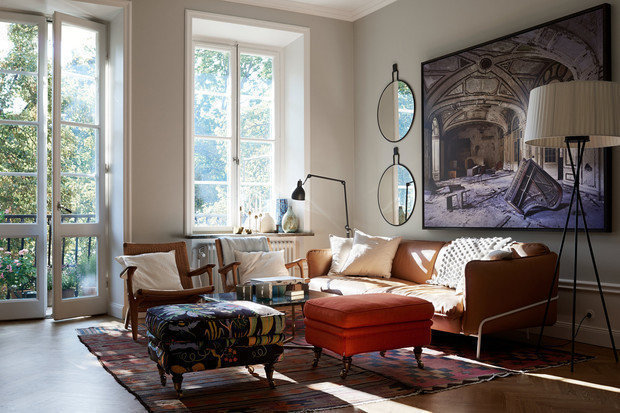 For public areas the owners of the apartment picked up upholstered furniture, chairs and light from cult Scandinavian designers.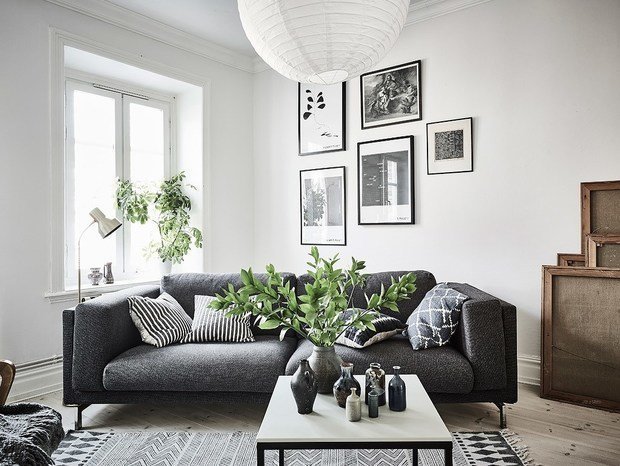 Living room and bedroom look like a single space: they combine fine geometry of carpets, blankets and pillows.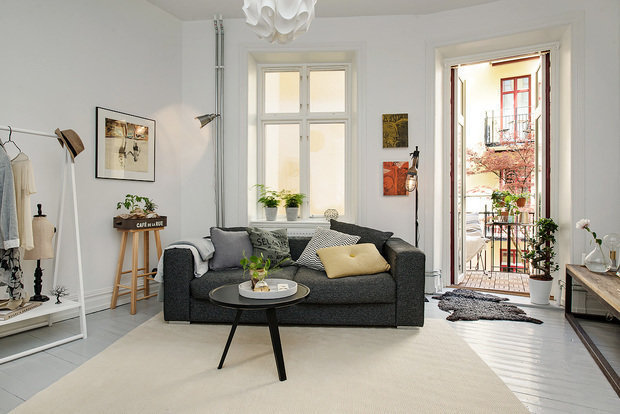 In the living room with lot of furniture placed in different sides of the legs – this technique connects the interior of the composite.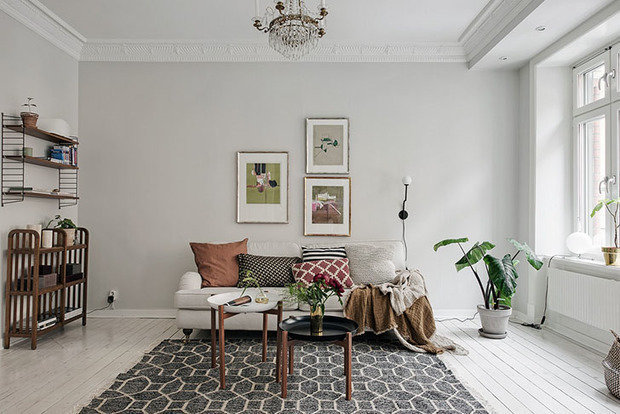 In this spacious apartment there is nothing superfluous – only simple furniture, strict prints, muted shades.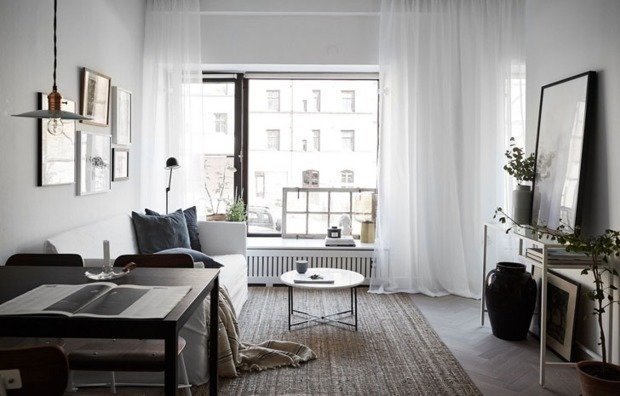 About white sofa put a rough jute rug that perfectly complements the herringbone parquet.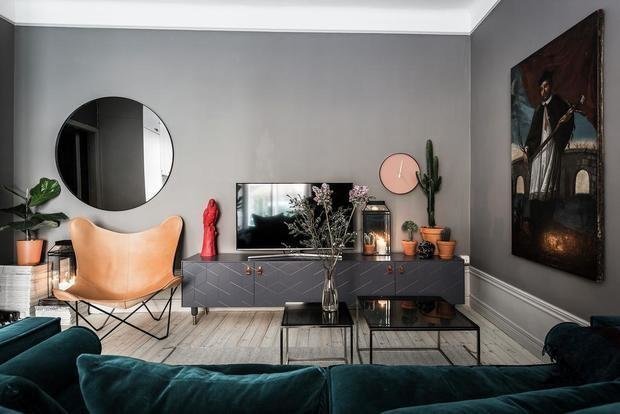 Dark walls and furniture is balanced with white. The alternation of contrasting surfaces makes the room brighter rhythmic.